Car rental in Guadalajara
Inicia tu viaje desde AMERICAS GUADALAJARA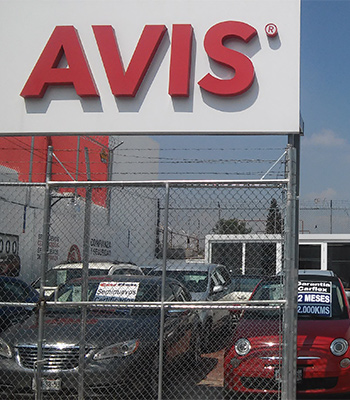 AMERICAS GUADALAJARA
Avis Car Rental Office - G2M
Phone
(333) 817-5226 | (333) 145-7628
Schedule
Lun - Vie: 7:00 a.m. a 9:00 p.m.
Sab: 9:00 a.m. a 2:00 p.m. y de 4:00 p.m. a 7:00 p.m.

Address
Av De Las Americas 1169
Providencia
Guadalajara, Jalisco, México, CP 44610
Take advantage of your car rental in Guadalajara
Why rent a car with Avis Mexico?
Prepayment
Pay online and save more
Vehicles
We have the most modern fleet.
Security
Travel safe with our protections.
Find your vehicle here or in one of our other offices in Guadalajara